A Polished Man Case Study

Refinement & Sophistication
A Polished Man is where refinement, sophistication and elevated style meet for men in the Upstate of South Carolina!
The power couple behind it are Charles and Tiffane Davis. Their boutique storefront is nestled in the heart of downtown Greenville next door to Orvis. They offer a variety of men's accessories, services and personal care products.
During their personal branding consultation we dove into where they are currently in their business, where they are headed, and the selected aspects of their business that they wanted to highlight for the next quarter.
Our main personal branding objectives for our clients are:
Build the "like, know and trust" factor by establishing you as the face of your business.
Visually educate your clients as to what it's like to work with you.
We understand on a deep level all the joys and struggles of entrepreneurship. Much of your time as a business owner is spent refining your offerings by learning the needs of your client. It's a head space that can feel overwhelming. Our process helps you remain intentional and focused on the objectives ahead.
We had three goals for this Personal Branding Session:
Highlight Charles and Tiffane as the dynamic duo behind A Polished Man.
Showcase the custom suit services they offer.
Emphasize their in person VIP shoe shine experience and subscription options.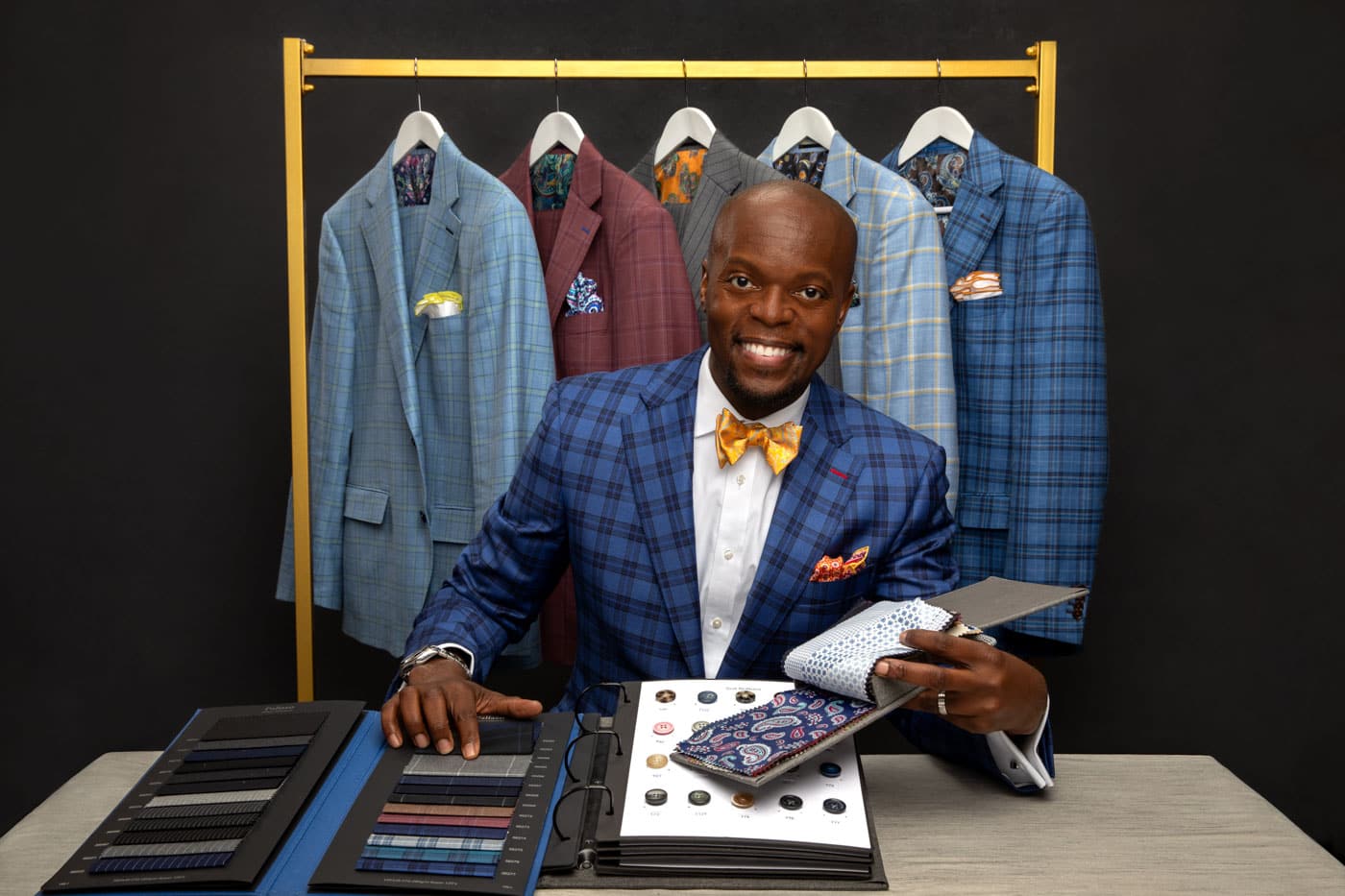 Here is the mood board that helped direct and inspire us during this personal branding portrait session. It includes elements, colors, concepts and wardrobe. This is just a snapshot of lots of thought and planning that went into executing our objectives.
Below is the final collection we created. Here's the summary of the case study.
Challenge:
Create portraits that speak to the brand's select objectives.
Solution:
Showcase the hands on process and highlight their full service offerings.
Result:
A highly branded collection that builds the "like, know and trust" characteristics to future clients.